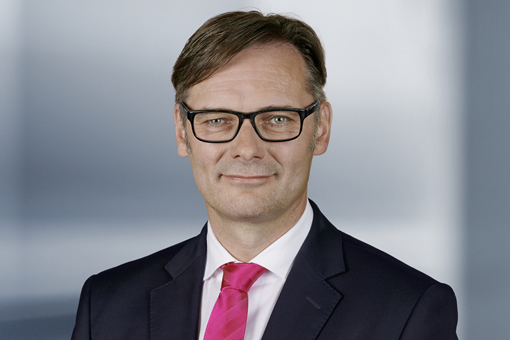 Dr René Umlauft joined Rittal's Management Board on 1 June 2019
He was appointed to the Rittal Management Board with effect from 1 June 2019. He is responsible for sales in the regions of Europe, North and South America, Asia-Pacific, as well as the Middle East and Africa. In addition, he is in charge of Service, Internal Sales, as well as Operations.
28.06.2019. Rittal, the leading global provider of solutions for industrial enclosures and IT infrastructure, is pleased to welcome Dr René Umlauft (54) as new head of its international sales team. "We are living in times of economic volatility and growing barriers to world trade. In this environment, the ability to guarantee global availability and quality and generate growth represents a challenging task in sales, too", said Dr. Karl-Ulrich Köhler, CEO of Rittal International. "It calls for a deep understanding and feeling for the international markets and the needs of customers. Dr Umlauft brings a wealth of experience to this role from his earlier management positions. We are delighted to have him on board."
"I'm looking forward to working in such a resilient family-owned and operated business. Rittal enjoys an excellent reputation as a technology leader and has been an undisputed leading brand in Europe for years. We intend to further expand our growth and market position in the international focus markets," explains Dr René Umlauft, Managing Director International Sales at Rittal.
Dr Umlauft succeeds Hans Sondermann, whom the department thanks for the wide range of work he has tackled and wishes him all the best for the future.
Dr Umlauft was recently the managing partner of Römheld & Moelle Eisengießerei GmbH and an independent management consultant for strategy, sales and internationalisation. Prior to that, he had held senior management positions at Siemens and MAN SE for over 20 years.
He studied Mechanical Engineering and Factory Planning at the Technical University of Dresden, is married and based in Erlangen, Bavaria.